Unbreakable Kimmy Schmidt Season 3 Episode 7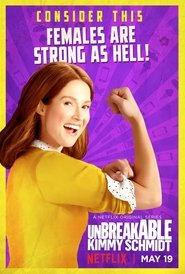 Unbreakable Kimmy Schmidt Season 3 Episode 7
Titus goes after big pharma when a drug company steals his likeness. Lillian convinces Kimmy that the weatherman can't be trusted.
Views: 130
Serie: Unbreakable Kimmy Schmidt
Director: Claire Scanlon
Guest Star: Dave Hill, Gus Rosendale, Jeremiah Wiggins, Jon Hamm, Jonathan Braylock, Kit Flanagan, Lauren Adams, Logan Riley Bruner, Mahadeo Shivraj, Mark Kenneth Smaltz, Michael Torpey, Peter Riegert, Ronnie Rose Jr., Samrat Chakrabarti, Sara Chase, Scott Adsit, Sol Miranda, Tim Ewing, Victor Cruz
Episode Title: Kimmy Learns About the Weather!
Air Date: 2017-05-19
Year: 2017