VICE News Tonight Season 1 Episode 198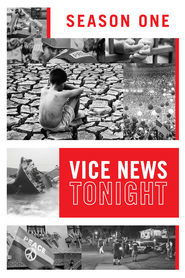 VICE News Tonight Season 1 Episode 198
VICE News examines the Michigan Republican Party after Trump's upset win. Outside Michigan, all anyone is talking about is Kid Rock. What's the conversation inside the state when it comes to 2018?
Starting last year under Obama, the army has been delaying shipping dates, and as a result many recruits have fallen out of legal visa status, after being promised citizenship by signing up to serve the U.S. military. They might face deportation once the DOD cancels their contracts. VICE News speaks with two MAVNI recruits from China as they await their fate in Indiana.
Also, inside the devastation of the Virgin Islands following Irma and a look at back-row kids and fans of New York Fashion Week.
Episode Title: Episode 198
Air Date: 2017-09-13
Year: 2017